Have you ever seen old movies and cartoons in which the main character would bring out a hammer and chisel to force open a tin car? Not only does that look like too much work, but it is also inherently dangerous and would surely cause us to lose a finger (or four) in the process!
Thank the heavens for the wonders of invention, bringing us the modern can openers and the ease they bring into our lives as we pop open a can of marinara sauce for some delicious, cheesy pasta.
Not everyone has been as lucky as us when it comes to modern inventions. Although food preservation in cans started in the early 1800s, can openers were more than fashionably late. The first can opener was invented almost half a century after can preservation was patented and got approval for large scale use.
We can't blame them entirely for being super late to the game, though. The first cans used for preservation were so thick that no opener would have been able to go through them, hence the need to reach into your toolbox.
However, with time, the material of the tin packaging got thin and compact, finally making way for a better and safer way of opening a can. In January of 1858, Ezra J. Warner and William Lyman from Waterbury invented the first US can opener. The design was quite innovative for its time, with a wheel to roll around the rim of the can. But, in all fairness, it looked rather wonky since the can opener had the appearance of oddly shaped knives to cut through the metal.
To improve the effectiveness of the design, The Star Can company brought in jagged edges to the wheel for even cutting and soon enough, this tool became a must-have for every kitchen.
For most of us, the task of opening cans can be taxing and time-consuming. What looks like a simple enough thing can take up SO MUCH TIME because either the can opener doesn't sit right, or it doesn't cut deep enough. But the thing is, this isn't the tool's fault; it's our own.
Before you protest, let us tell you why. You probably just use one type of can opener for all purposes, right? We used to as well until we found out that there are many different types of openers meant for different use. It has made our lives so much easier, and we're going to make sure you benefit from it too!
Different Types of Can Openers You Can Pick From
Whether you'll buy your new can opener online or prefer going to the store yourself, you will come across a large variety to choose from. We have discussed some of the most popular ones below to help you make a decision.
Stainless Steel Types of Can Openers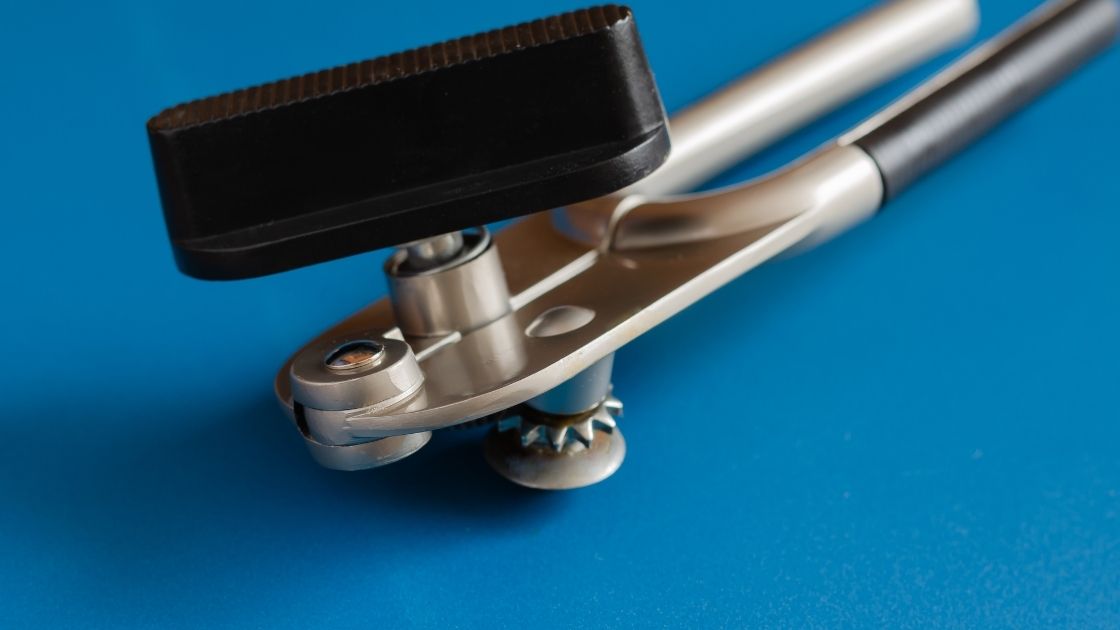 If you're looking for a no-fuss solution to all of your can opening needs, look no further than a handy stainless steel can opener. These come in manual and electric varieties, with a sleek design and a well-formed lever to make the initial cut, after which you can either rotate the cutter or let the electric motor handle the rest.
Stainless steel can openers are the most effortless ones as they require minimal maintenance and don't rust easily. As a result, they are the safest and hygienic to use in your home kitchens.
Butterfly Types of Can Openers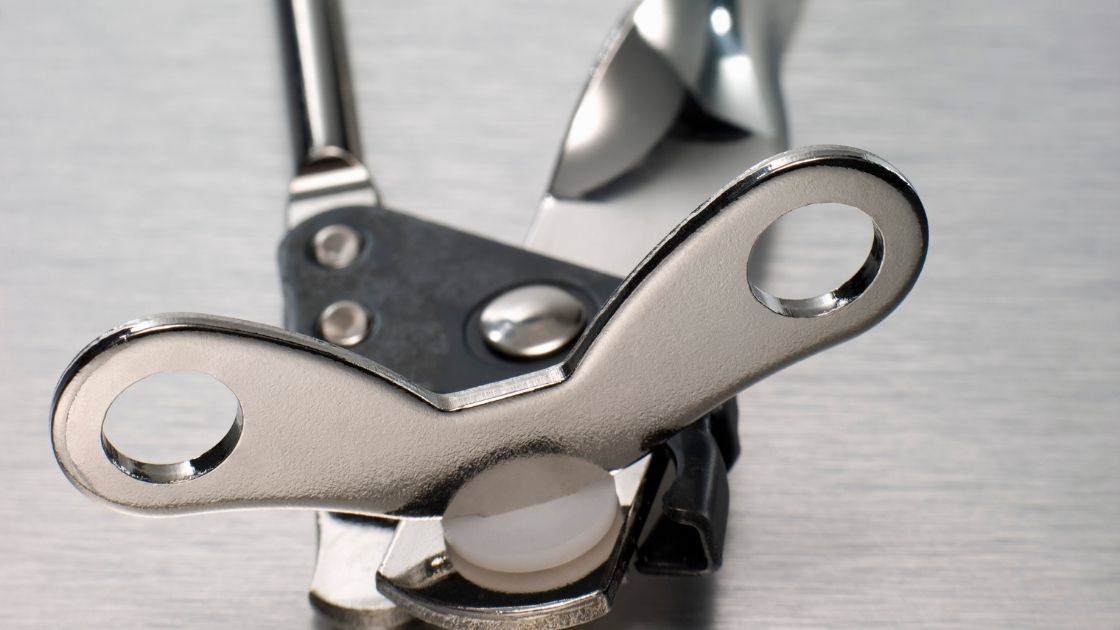 The butterfly can opener falls under the manual category and comes with a rotating cutting wheel to help you break off the lid. In addition, you will find a key or togs on the side to help you rotate the can as the serrated wheel cuts through the tin.
Unfortunately, butterfly can openers are a little complicated to use. This is because you need to first puncture the lid using the sharp pointy end and then secure the wheel using the pliers of the opener.
Under the Cabinet Can Openers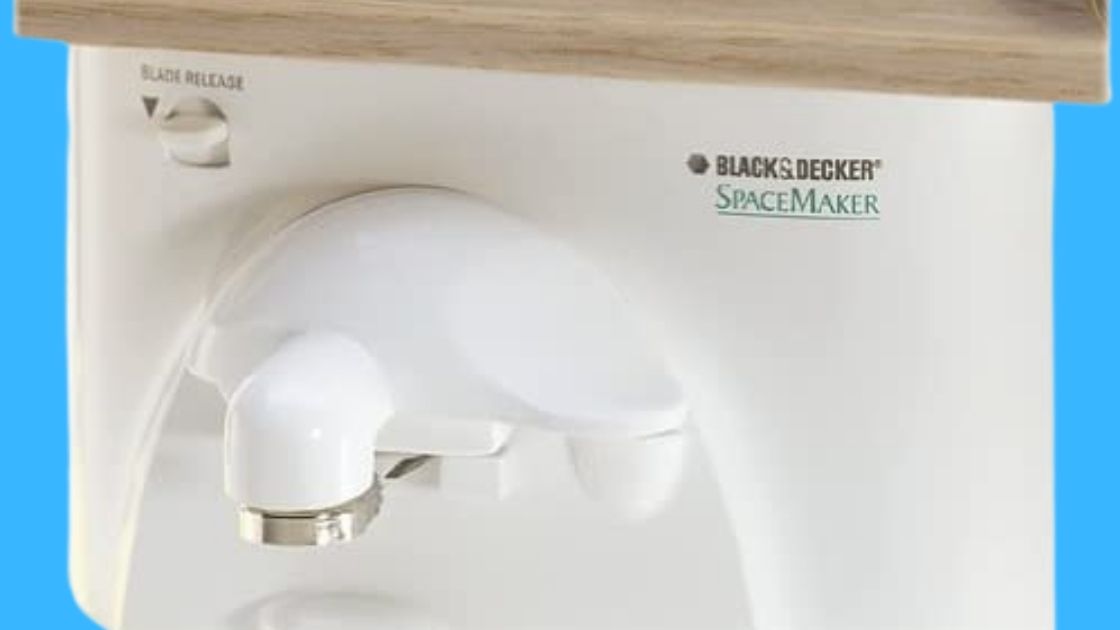 Are you looking for something unique that can save you not just time but also drawer space? Then look no further than an under the cabinet can opener. These electric openers ensure a smooth edge as the can is opened, so you don't get hurt. Additionally, the side cut mechanisms prevent the blade from coming in direct contact with the contents of the can for better hygiene.
These are also quite easy to clean and maintain. Just dip them in some warm water with a mild detergent after use, and you're good to go.
Camp Can Openers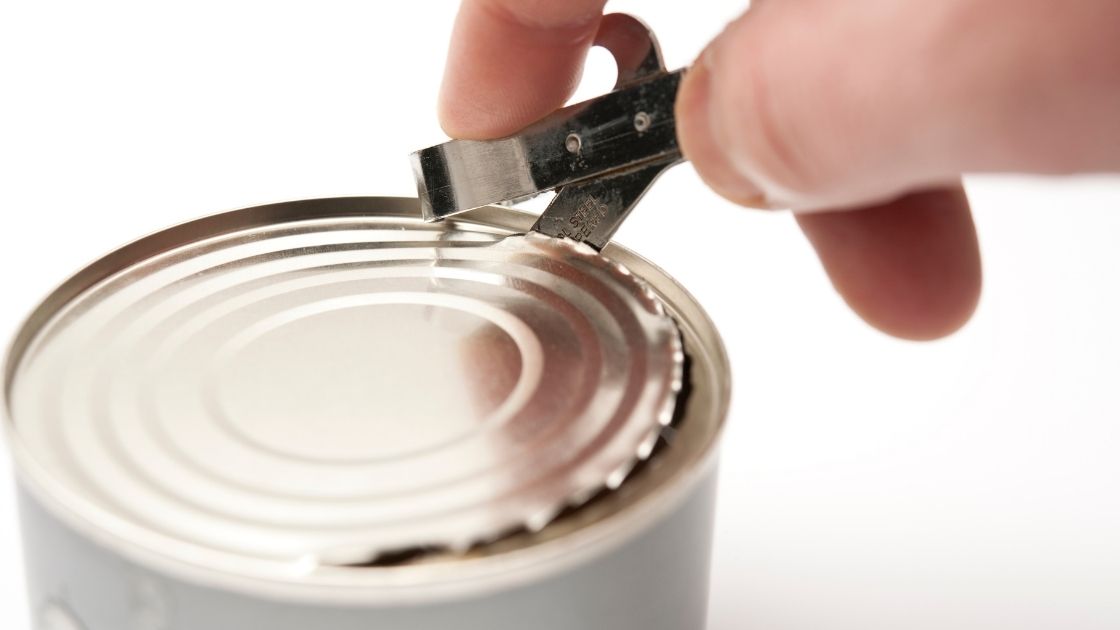 Are you an outdoorsy person who loves exploring and camping? Then the camp can opener is a must-have for your travel bag. These are quite handy and simple to use with a robust design meant to quickly open small cans.
However, you will need to be careful when removing the lid after using your can opener. These openers often leave sharp edges that can prick your finger deep enough to cause bleeding.
Wall Mount Can Openers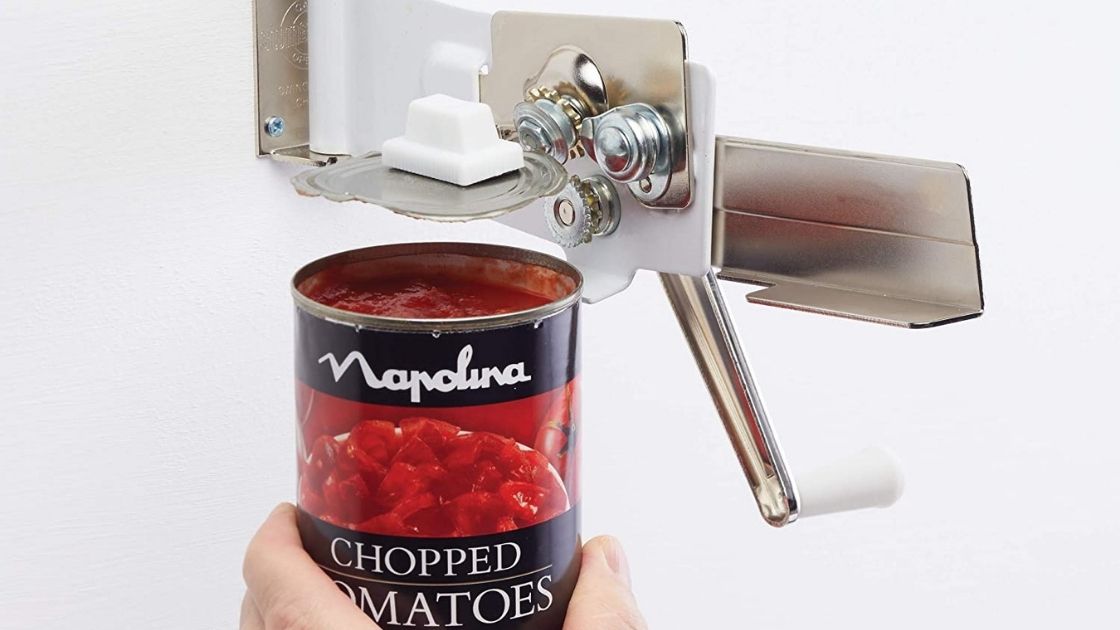 The wall mount can openers are designed to handle any basic household cans and are commonly used in kitchens everywhere. Their best redeeming quality is that they can be mounted in many different places, making their storage quite easy. Aside from walls, you can also mount them inside cabinet doors and tuck them away in little corners around your kitchen. The mounting piece goes first, after which you will need to slip the unit into a hinge so it can swing away for easy access.
Side Cut Can Openers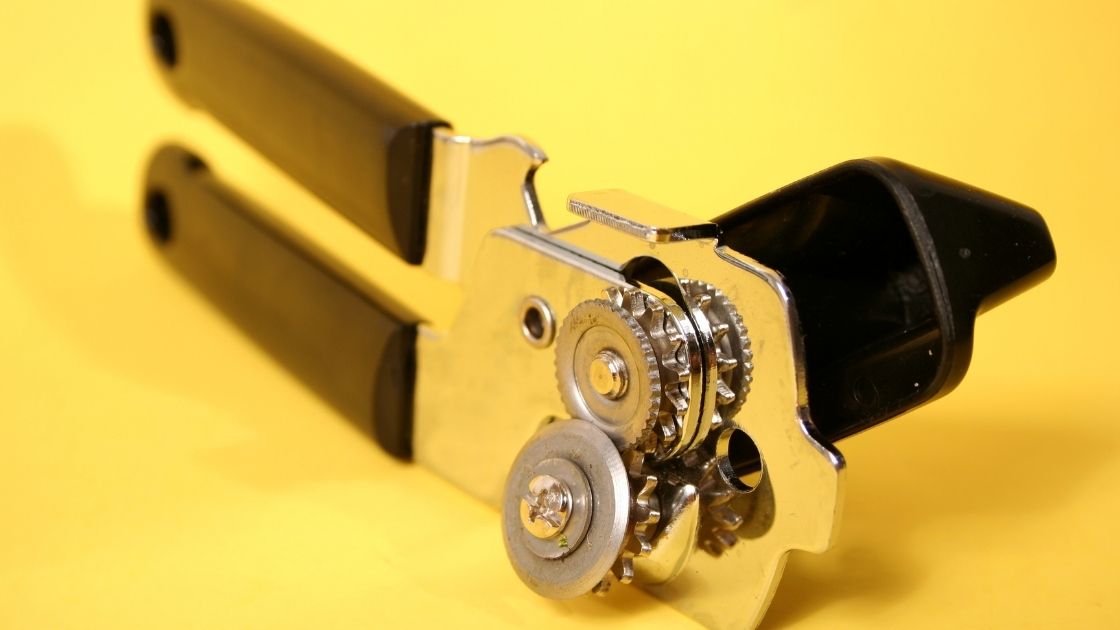 Side cut can openers are also called smooth edge can openers as they cut to ensure there are no jagged or sharp ends on the lid. This makes it exceptionally safe and easy for you to remove the lid and pour out the contents of the can. Additionally, the blade doesn't come in direct contact with the food for maximum sanitation.
Lastly, side cut openers are very easy to care for. You just need to wipe them with a towel, and you're good to go.
Topless Can Opener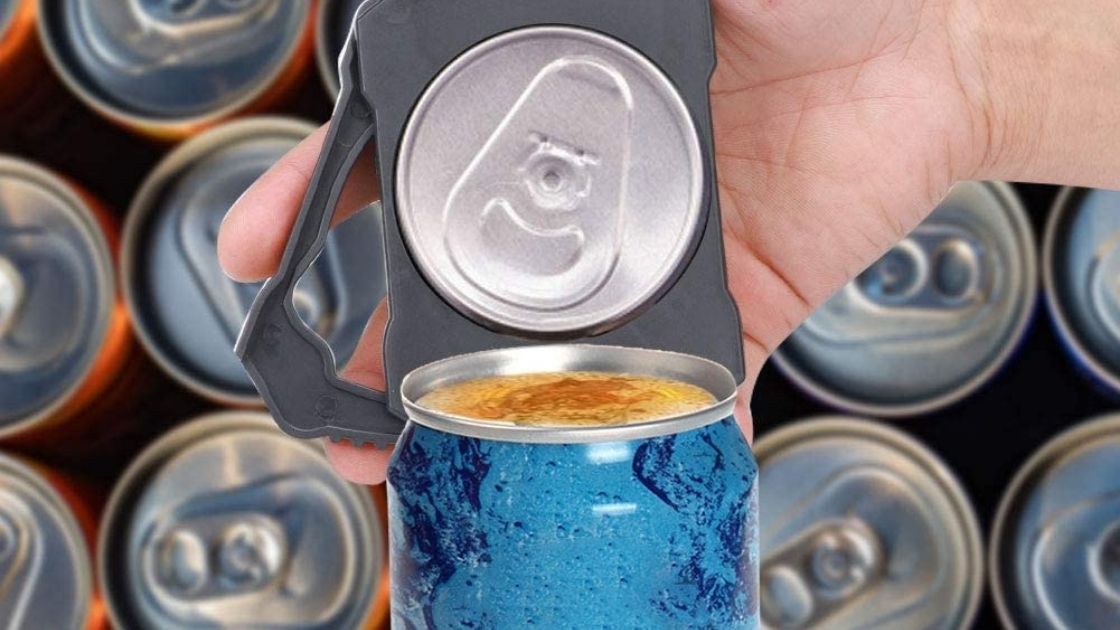 A topless can opener is one of the most common bar tools designed to remove the top lid of nearly any can smoothly. This enhances your drinking experience and allows a smooth, uninterrupted pour. You can even ditch the glasses and drink straight from the can; that is how smooth a cut the topless can opener makes.
Battery Can Openers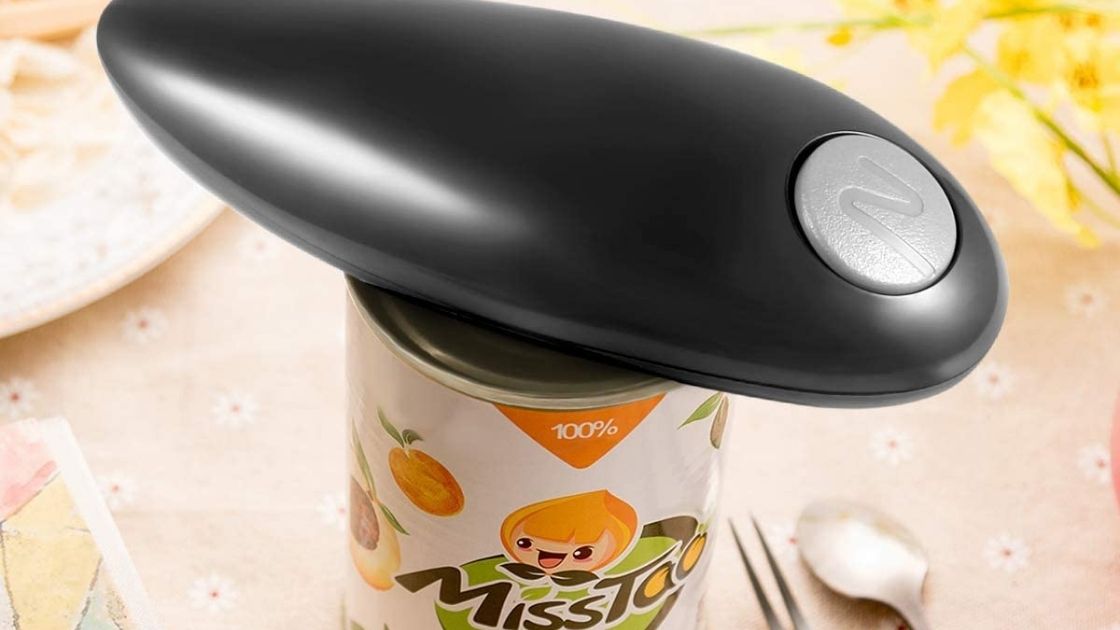 In the end, we have a hands-free battery can opener that works with 2 AA alkaline or rechargeable batteries. These are great for people with weak, unstable hands or elderly users with arthritis. Unfortunately, these can openers aren't rated too high, so you should make sure the one you get comes with a warranty.
How to Pick the Right Types of Can Openers for Your Use
So you know all about the different kinds of can openers and their uses, now it's time to weigh in different factors to see which would be right for you. To make things easier, we have compiled a list of all the can opener properties you should consider beforehand. Remember, the perfect can opener for your kitchen depends upon your particular needs. That is why we start with some basic requirements and then move on to additional features that are nice to have.
The Essentials
Here are the basic requirements that every good can opener should meet;
Opens Cans Well
This one's rather obvious, right? But the thing is, not all can openers do their job well. This may seem like a given, but you do need to make sure that the can opener you select opens cans smoothly and doesn't require you to twist and turn your hands in impossible positions for it to work.
Long-Lasting Durability
How often have you taken out your old can opener to crack open a can of beans, only for it to not work no matter what you do? Nobody wants to buy a new opener every few months; how frustrating!
One of the most important factors to consider is how durable the can opener looks. But wait, don't just base it on looks alone! You should also check out customer reviews to get a better understanding of just how durable the can opener is and if it'll last you a good many years.
Another excellent way of determining how long the can opener will last is by checking if the manufacturers offer a warranty. If a can opener is built to last, it will come with a few years of warranty, or maybe even a lifetime deal with a 100% money-back guarantee.
Well-Manufactured Types of Can Openers
Your can opener shouldn't feel flimsy or wonky when you pick it up to use. If you opt for a manual can opener, make sure it feels comfortable in your hand. It shouldn't be too heavy to use but also sturdy enough to combat the toughest food or drink cans.
Similarly, if you select an electric can opener, ensure that it doesn't top over from the can's weight. It should have a solid grip and open cans quickly.
Rust Resistant
Only opt for can openers that are made of stainless steel. This material is resistant to rust and won't leave behind little, foul-tasting particles in your food.
Leaves Smooth, Safe Edges
This is one of the most important factors to consider when you pick out a new can opener. Unfortunately, there are numerous low-quality can openers in the market which leave sharp, jagged edges behind as they cut on top of the can. When you reach in to remove the lid, these sharp edges will cut your fingers. It may even cause you to bleed onto the food!
So, it would be best if you had a can opener that cuts underneath the rim of the can. These ensure the entire lid comes off with a smooth ridge to prevent any cuts. It also prevents the chances of your can opener's blades getting stuck on the lid and slipping off.
Look out for can openers labeled "smooth-edge", "safe-cut", and "safety" for this purpose.
Cleaning Methods
Dirty can openers will most certainly rust, no matter how good the quality of the material is. Furthermore, rusted can openers will be harder to use and can even contaminate your food.
While most manual can openers are generally easy to use, some do come with extra nooks and ridges that are difficult to reach with your dish sponge. Another factor to consider is whether the can opener is dishwasher safe, as this can be an added inconvenience while you cook. Who enjoys scrubbing and washing dishes? We surely don't!
Frequency of Use
The last factor, but definitely not the least, is considering how often you'll be needing the can opener. If you're going to be using the tool every day, you need one that fits comfortably in your hands and is easy to use. Factors like a comfortable knob and smooth handling can make your life so much easier.
On the other hand, if you're like us and only take out your can opener once or twice a week, you should focus on reliability and durability. You would want a can opener that doesn't require too much maintenance and can be left in the drawer for extended periods without losing its functionality.
The Extra Stuff
Now that we have the essential factors out of the way let's talk about some other specific things you might want to look out for.
Caters to Your Individual Needs
The best thing about people is that we're all different. That is why our needs and individual requirements vary too. When you're picking out a can opener, make sure it fits your particular needs. Here are some points to consider;
Will left-handed people use it?
Do you need an ambidextrous can opener? (This ensures both left and right-handed people in your home or restaurant can use it)
Is it meant for travel use and camping?
Can it be used by older adults with arthritis?
Aesthetics
Finally, we come to the last property that you should look into – the aesthetic appeal of the can opener. While it may seem like a small tool that you will simply keep inside your drawers, it should still match the overall color scheme of your kitchen. After all, the prettier your cooking space, the more inclined you will be to prepare your own meals instead of ordering in again tonight.
If you find a cute little can opener that matches the aesthetics of your kitchen, you can even mount it on a wall or under the cabinet. A little tools corner looks great and brings efficiency to your cooking!
To Sum it Up
No matter what kind of can opener wins the race for you, just be sure to pick one that you're comfortable using. There is no point in spending money on a tool that you'll take home and put in the drawer, only for it to never resurface because you can't use it right. Your can opener should sit well in your hand and cut underneath the can properly. You should also make sure it doesn't make direct contact with the food or drink inside, to reduce any chances of contamination.
Lastly, do take a look at the price point too. While most can openers come cheap, falling within the range of $15 to $30, some heavy-duty electric ones can cost more than you'd be willing to pay for this tool.