What comes to your mind when you hear the word 'gym'? Weight machines, treadmills, and loud, pumping music? Technically, that's what most gyms are all about, but did you know it has taken centuries for the gyms to take the form they are in today?
The word gymnasium originates from the Greek word gymnos, which literally means naked. Greece is the first place where public health clubs were first introduced. Back in the day, gyms were a center of education for men where they were given physical education. They were based on the philosophy that included education, fitness, and care of the body. These public gyms were designed especially for athletes to train for sports tournaments like the Olympics. 
Gyms, art, and music virtually disappeared after the fall of the Greco-Roman Empire. However, it was in the early 1800s when the gyms started resurging in Germany. Later by the 19th century, schools promoted physical health and athletic programs by building gyms in schools. 
The first commercial gym was established in Brussels. By the end of the 19th century, more and more gyms were being established. In 1901, the first physique contest of the world was conducted. With time, women's gyms were also established, and soon, the concept of a gym became widespread and welcomed around the globe.
How to Choose a Gym
If you've finally made up your mind to join a gym and get down to toning your body right, you might make good use of a quick guide to help you choose the right gym. We've compiled a list of factors that you must consider when choosing a gym. 
Gym Hours
One of the most important considerations when looking for the right gym is gym hours. Not all gyms operate 24 x 7. Some gyms are open during morning hours, while others operate during the evening. If you're a student or go to work, you'll have to choose a gym whose timings match with your free hours. So, check the gym's operating hours before you sign up for any gym.
Location
The location is also a very important consideration. Look for a gym that's close to your home or workplace. Joining a gym where your friend goes, even if it's completely out of the way, isn't a wise thing to do. The commute will tire you out, and you won't be able to work out as efficiently as you should. It'll also waste a lot of your time that you can otherwise use working out. 
Training Options
Not all gyms offer all types of training. Some gyms offer group training, while others are more inclined towards offering one-on-one sessions. Are you someone who needs a group of people around to stay motivated, or are you a tough shell that needs guidance from a dedicated professional? Choose a gym that offers what you want.
Facility
When you join a gym, you expect it to offer you everything you'll need during your fitness journey. More so, you would want the gym you're joining to offer state-of-the-art equipment, a hygienic environment, and a motivating atmosphere. All of these things are extremely important to keep you motivated throughout your fitness journey. We suggest you take a tour of the gym before you sign up to be sure it's the kind of a place you see yourself going to every day.
Privileges
Some gyms offer privileges to their customers. Some gyms may allow you to bring a friend along, and some may offer complimentary drinks or meals. Some gyms may even offer access to their online portals where you can enjoy fitness sessions. Make sure to enquire about the privileges the gym you're planning to join offers to be sure you're signing up for a good deal.
Value for Money
The fee structure of gyms varies massively. Some gyms may charge extremely low, while others may charge a premium for their services. Before you join a gym, see if it offers services worth the money they're charging. Ideally, it would be best to choose a gym that offers a maximum number of services for the money they're charging.
Types of Gyms
There are different types of gyms. Not one gym is suitable for everyone. If you're planning to join a gym, it's best to familiarize yourself with the types so that you can choose the type of gym that best suits you.
Big Box Gyms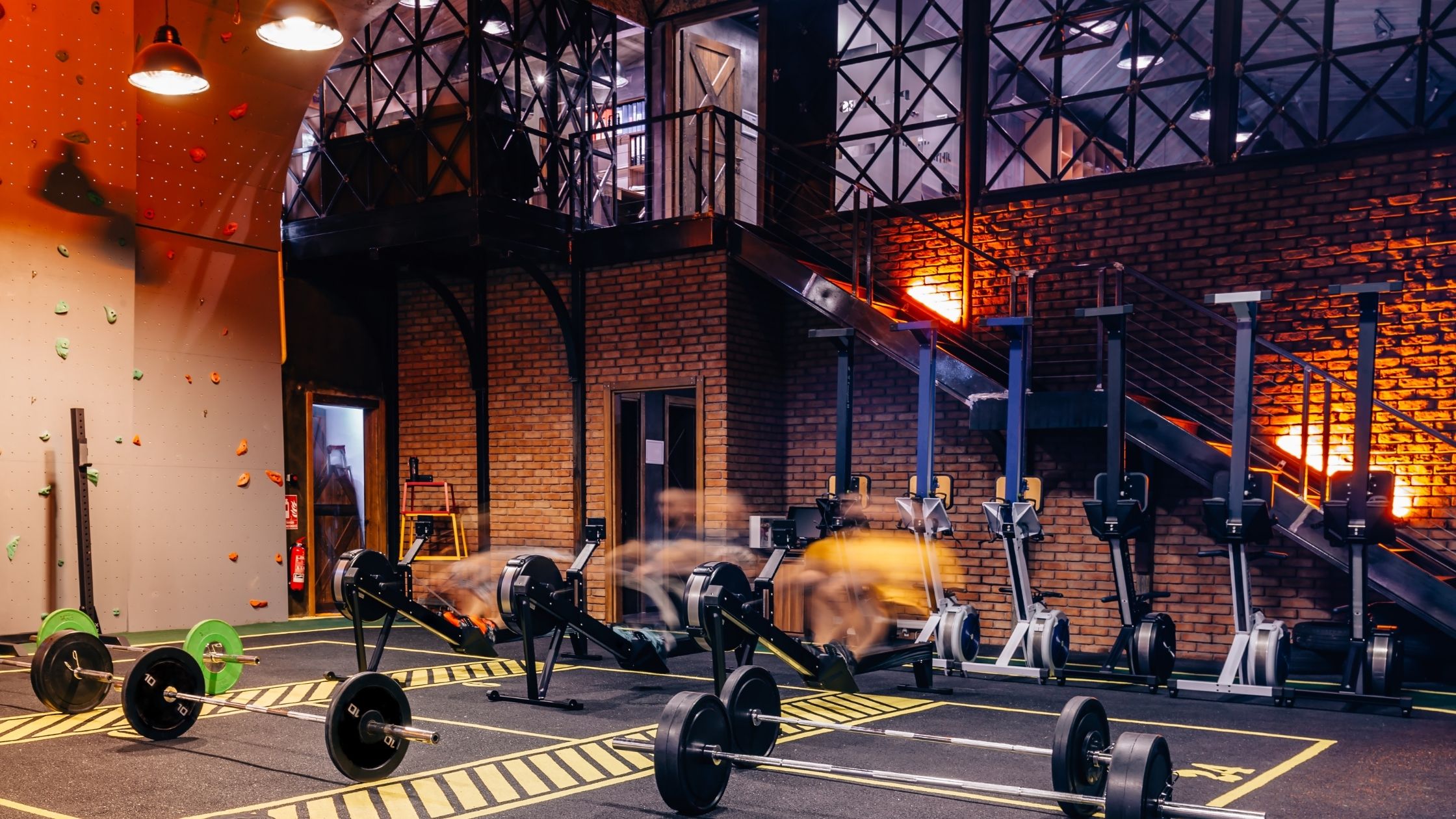 These are the typical membership gyms that you'll find in every city. Most of the major gym chains fall under this category. Big box gyms offer a little bit of everything, making it ideal for people who don't want to stick to any type of specialty training. They devote a major area to cardio equipment and have other sections with weights and other training equipment. They offer both group and one-on-one training sessions.
Boutique Gyms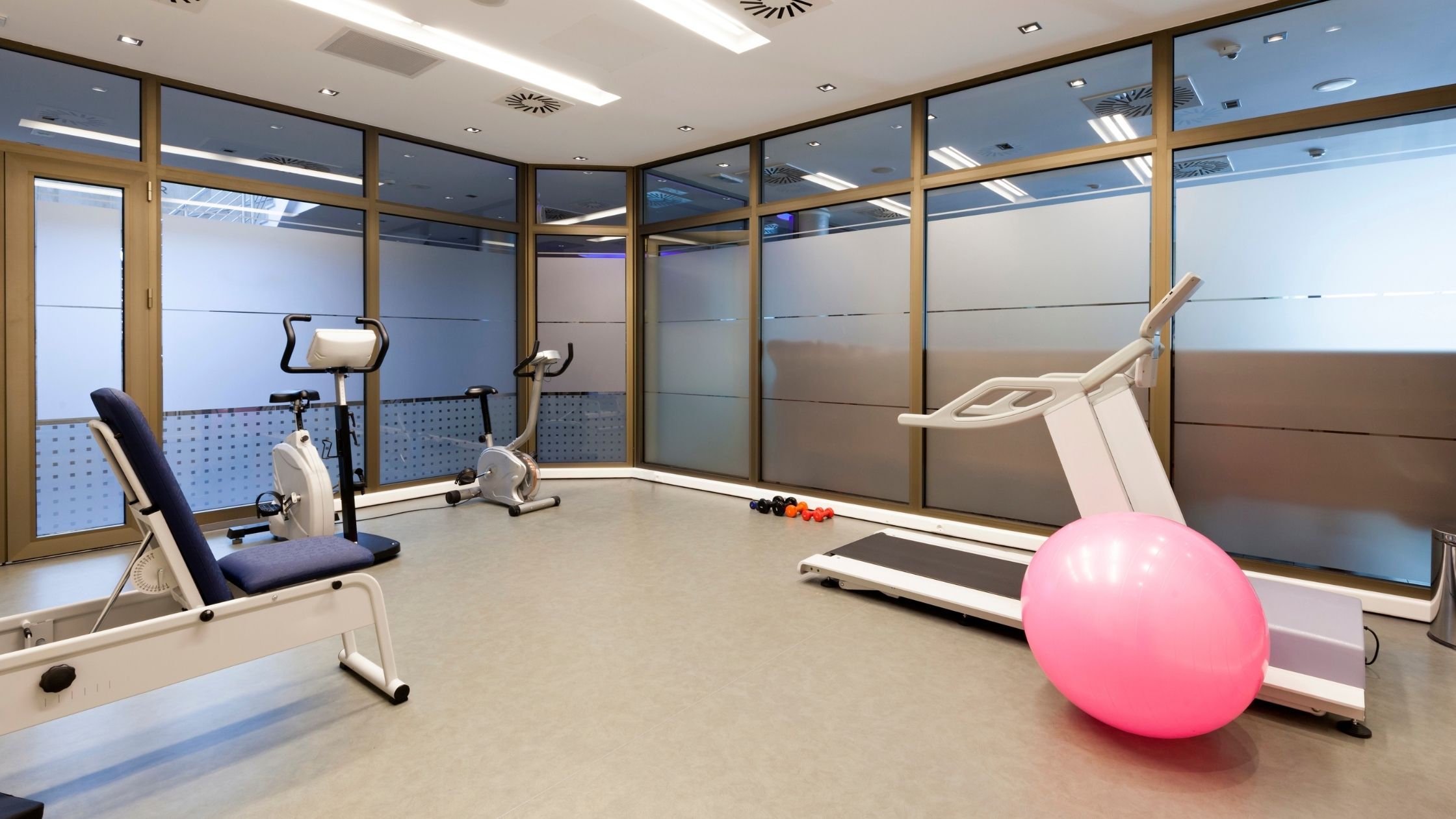 Boutique gyms have more or less the same variety of gym equipment as a big box gym but are much smaller in size. They feature group training sessions. They feature a tightly-knit community of individuals who work out together. Boutique gyms are ideal for people who aren't the most comfortable working out at corporate big box gyms and are looking for a smaller gym with fewer people in their locality. Membership to boutique gyms is usually more expensive.
Personal Training Gyms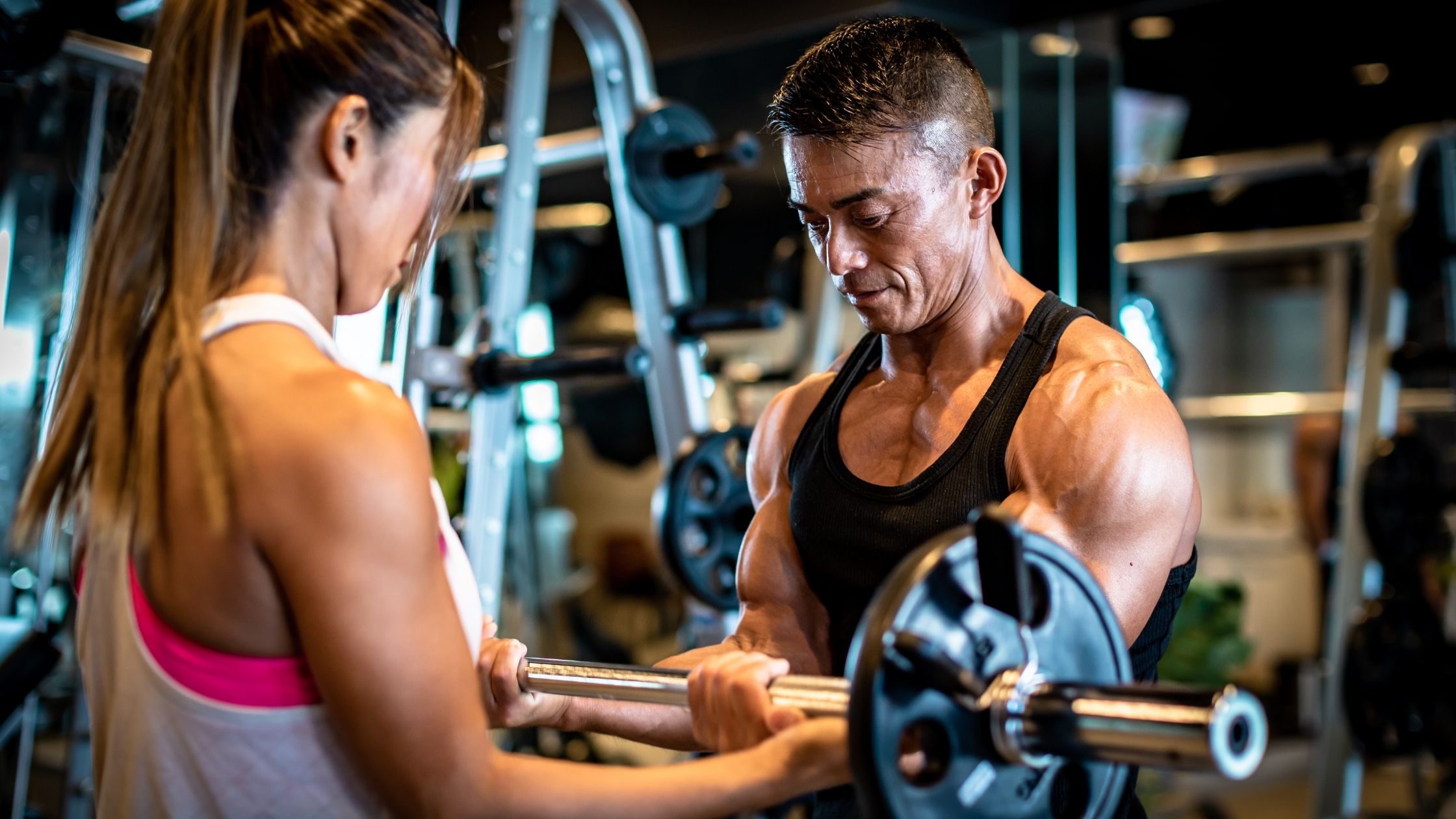 Personal training gyms are the best type of gym for you if you want to work out with a dedicated fitness trainer. They aren't as large-scale as the bug box gyms, but they have a good variety of gym equipment. The personal trainer keeps you motivated and serves as a source of constant guidance throughout your fitness journey. Since you're getting a personal trainer and one-on-time throughout, personal training gyms cost more than other types of gyms. 
Group Fitness Gyms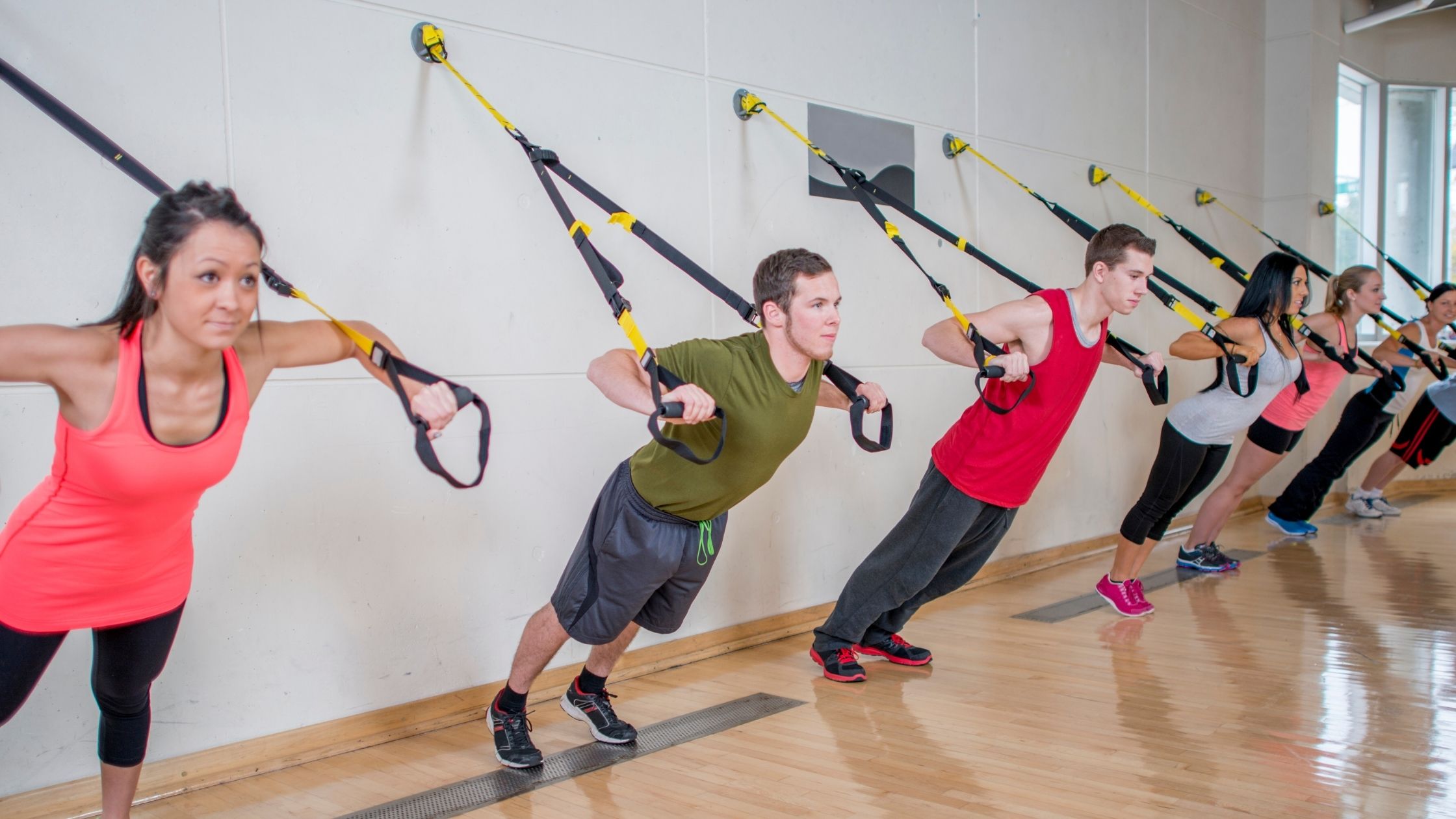 Group fitness gyms are similar to personal training gyms in terms of equipment and facilities, but they involve working out in groups led by a professional trainer. These gyms often specialize in any exercise like yoga, barre, Pilates, spin, Bootcamp, etc. These types of gyms are ideal for you if you don't want to go to a big-shot big box gym. Training sessions at a group fitness gym are extremely competitive, motivating and have a sense of community associated with them. You don't just work out, but you're in for a lot of enjoyment. Membership for group fitness gyms is quite expensive. 
Women's Gyms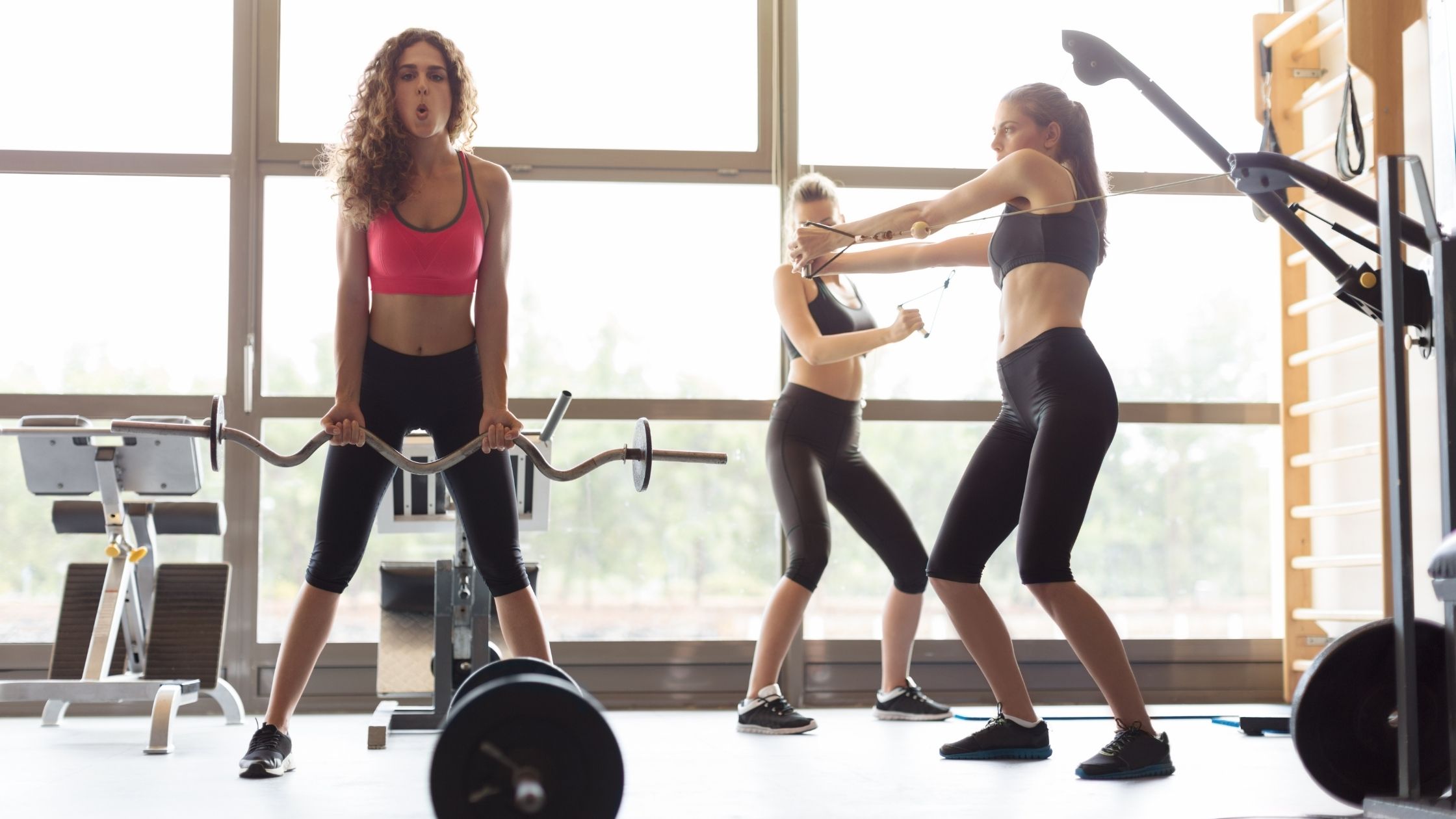 While many gyms have separate facilities for men and women, some types of gyms are meant only for women. They're made keeping mind the comfort of women who aren't quite willing to go to a common gym for men and women. Women gyms have all the equipment that you'll find at a big box gym, but these gyms are much smaller in size. Whether you're looking for an extensive cardio workout or are looking to develop your core, you'll find everything at a women-only gym. Ladies are you interesting in reading about all the different Types of Resistance Bands?
CrossFit Gyms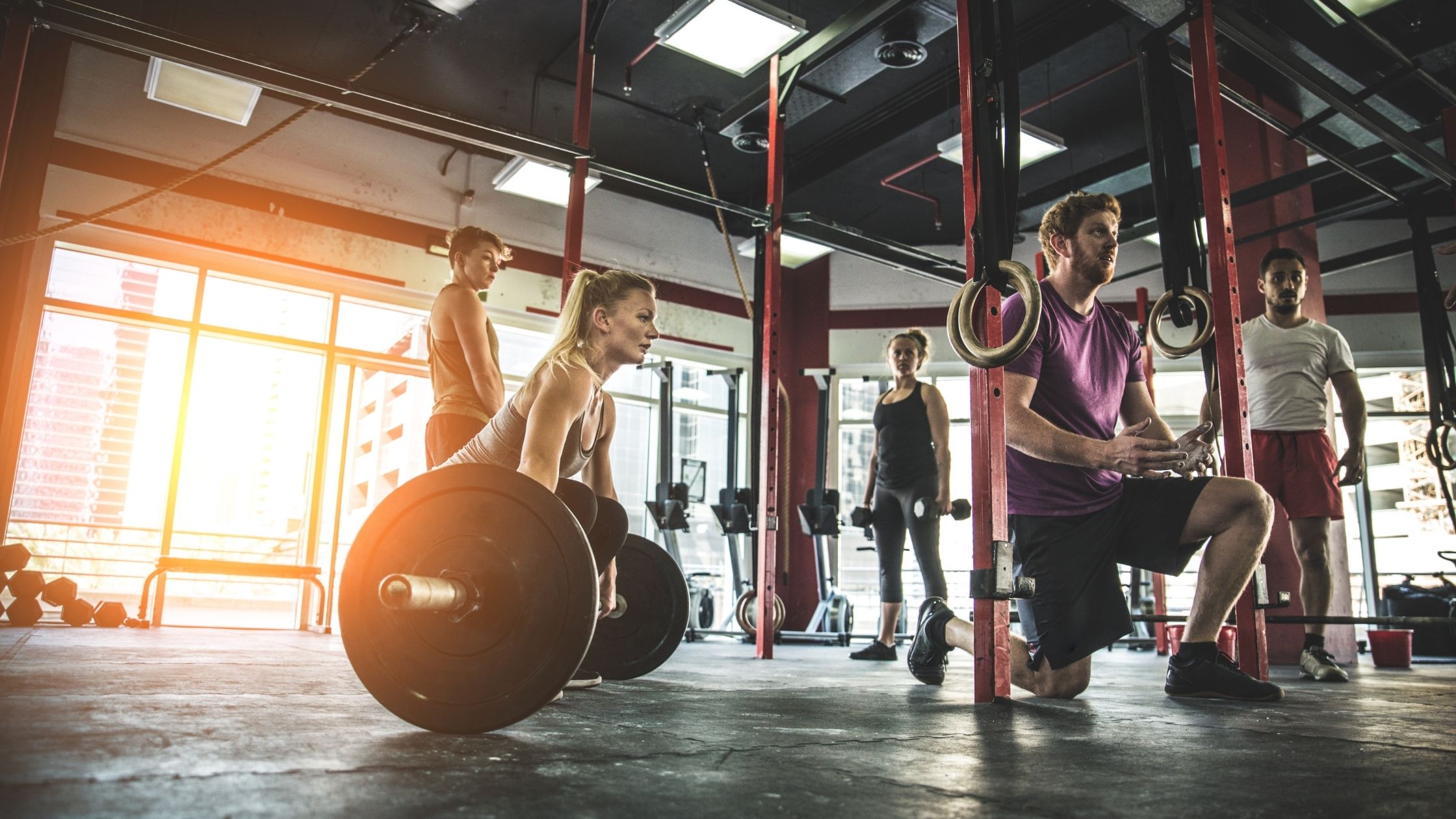 If you're looking for a high-intensity workout, CrossFit gyms are your place to be. They've got all the equipment you'll need like barbells, dumbbells, pull-up bars, hump ropes, medicine balls, rowing machines, etc. For a gym to classify as a CrossFit gym, it needs to have at least one professional trainer who is a certified level one trainer (CF-L1). These gyms aren't suitable for weak-hearted individuals. You should only sign up if you plan to go rogue with a workout to build stamina, strength, and athleticism. 
Powerlifting Gyms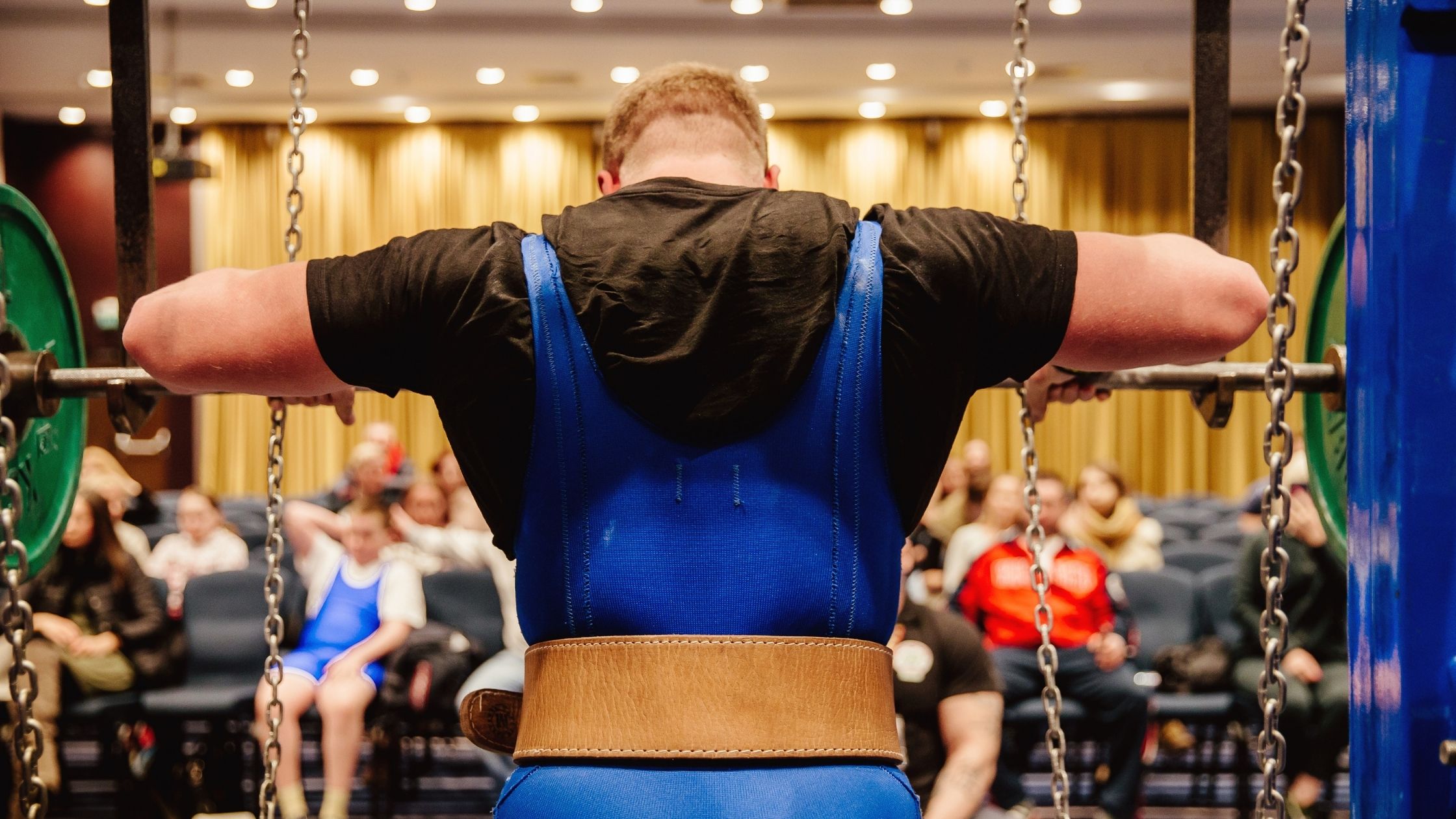 For someone who wants to build muscles and get as strong as they possibly can, a powerlifting gym is where they should be heading. These gyms offer heavy-duty equipment for weightlifting. Powerlifting gyms are the perfect option if you're looking to pursue weightlifting professionally. They focus on the bench press, deadlift, and squat but have a variety of equipment for strongman, bodybuilding, etc.
Rock Climbing Gyms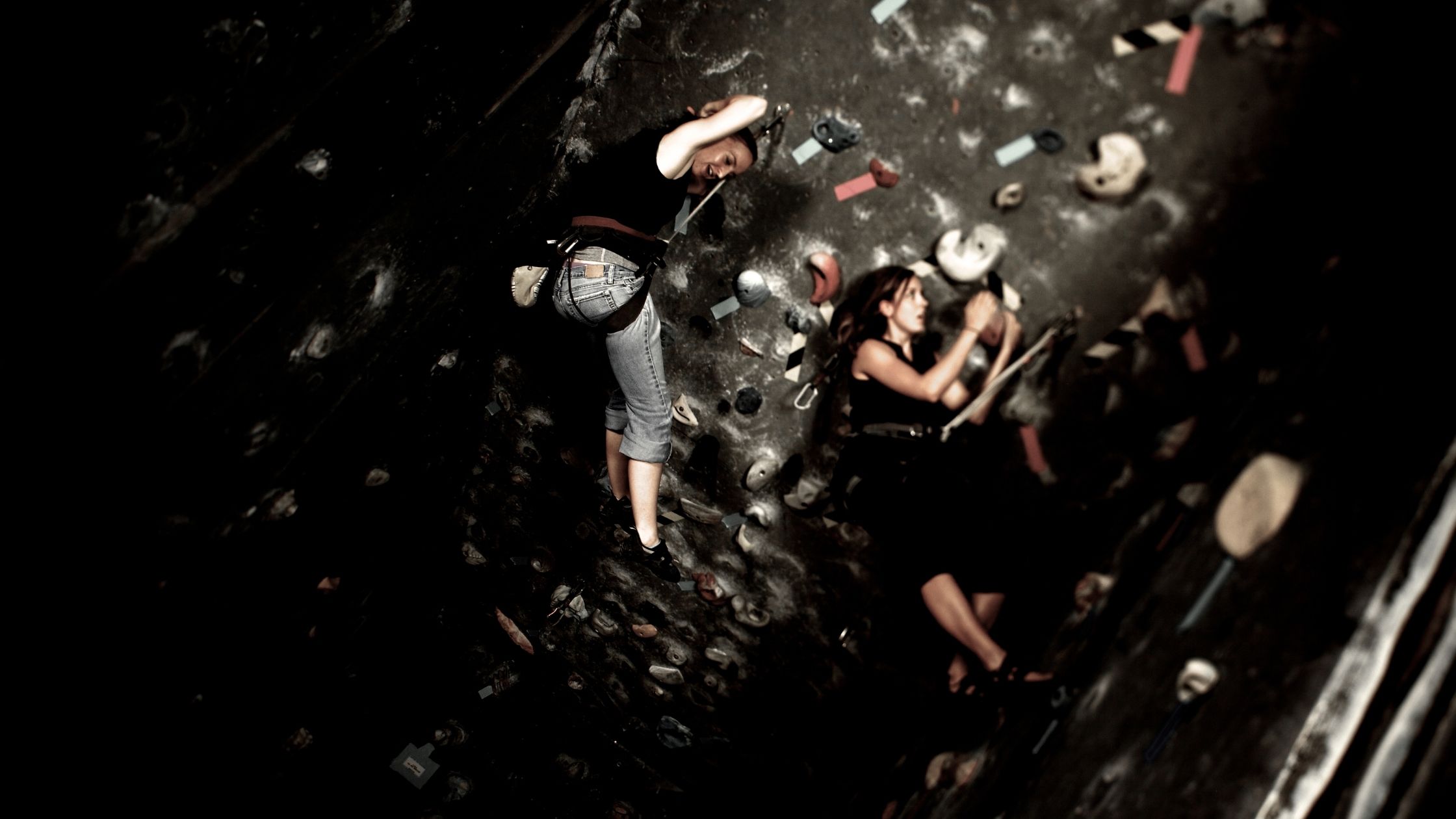 Rock climbing gyms offer a unique way to work up your body. Unlike the regular gyms that feature treadmills, exercise bikes, and weightlifting equipment, rock climbing gyms involve rock climbing.  They feature rock-climbing structures, and you're made to climb indoor mountains. They also offer fitness classes and acro-yoga. You may even find the facilities of MMA gyms here. Rock climbing gyms are specialty gyms that aren't very common. 
24 Hours Fitness Gyms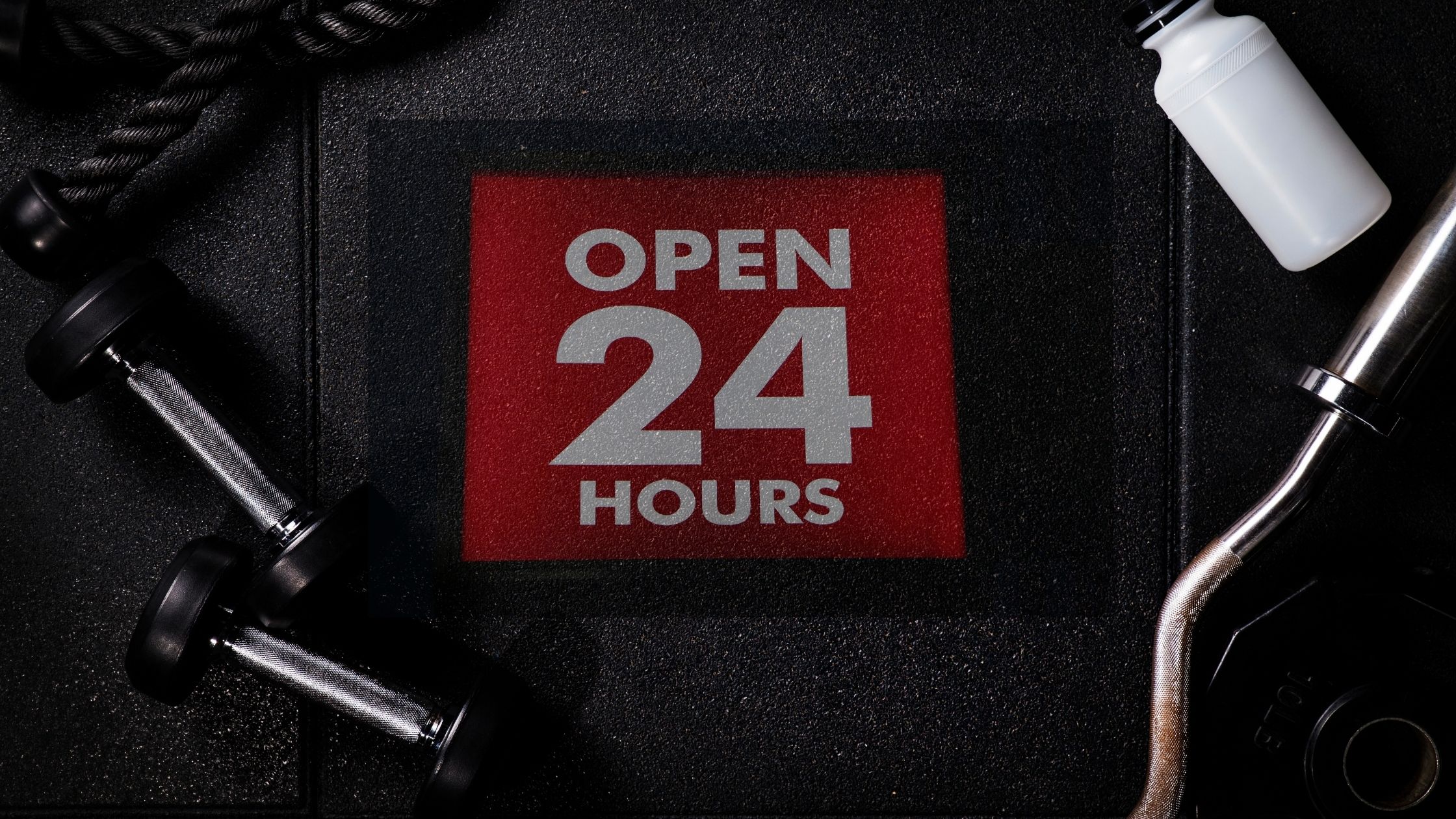 There are many types of 24 hours fitness gyms. What's common in all of them is – they're open 24 hours. You can use your key card to access them any time during the day or night. They have got all the cardio equipment that you may need. Different types of training are offered, including personal and group training.
Boot Camps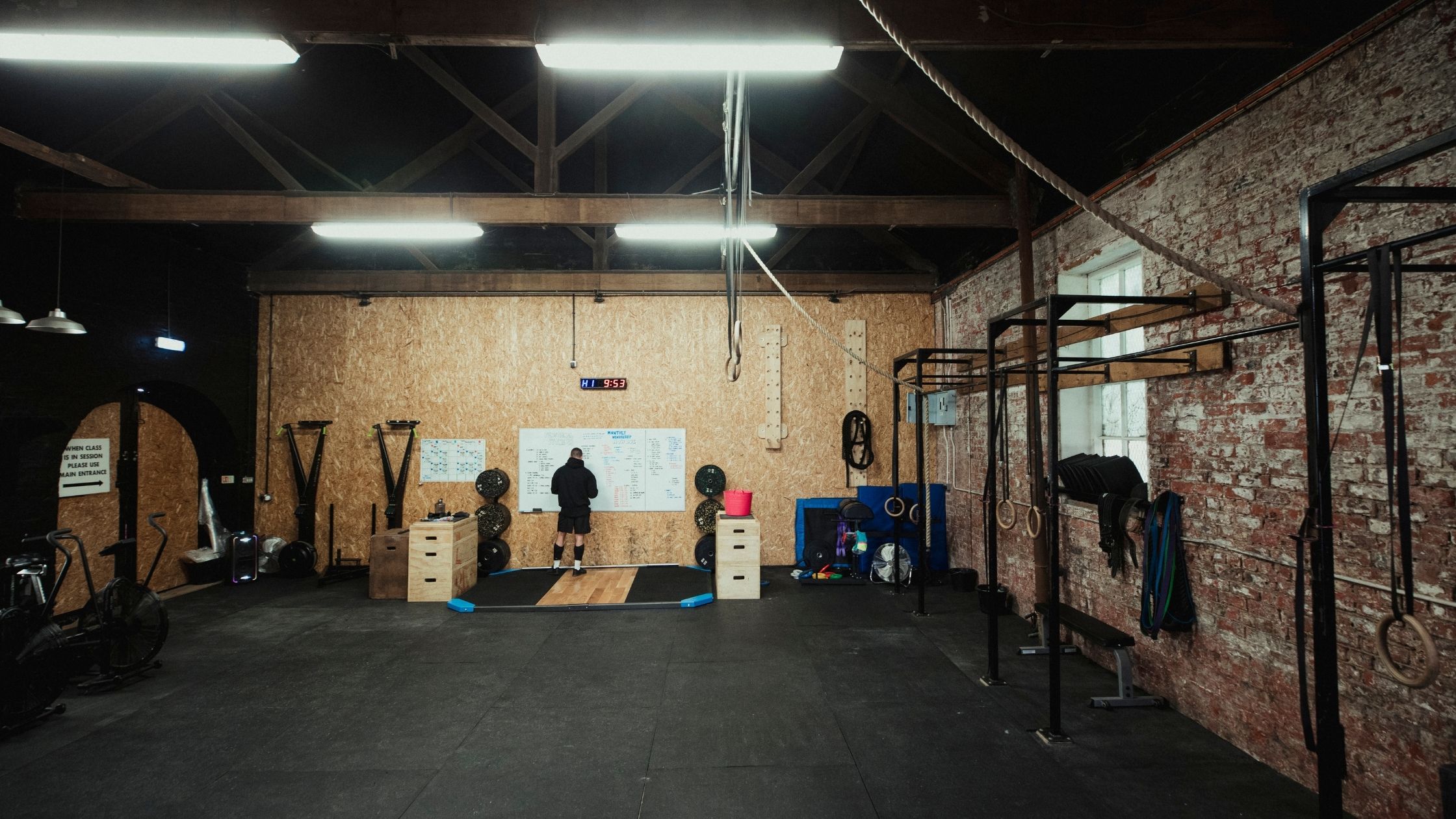 Boot camps are usually outdoor gyms that enroll large groups of individuals to perform the same workouts. The workouts that these gyms feature are usually easy and light on the body, making them suitable for a large group of people of varying fitness levels.
Boxing Gyms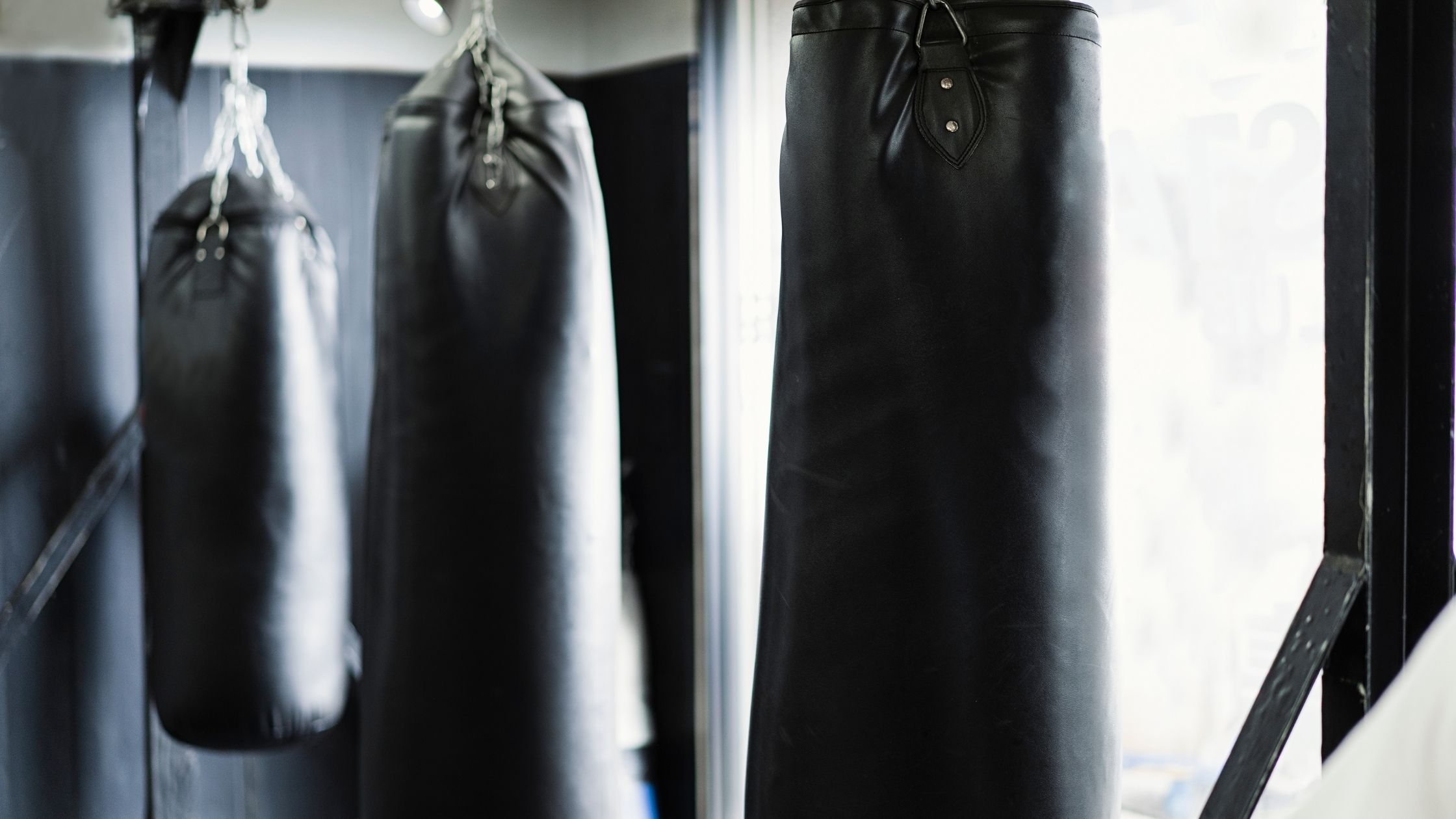 As you can tell by the name, boxing gyms train you through boxing. They could be hardcore boxing gyms that train fighters, or they could be fitness clubs that offer basic fitness training through boxing, or these gyms could be the hybrid type where both types of training are done, for fighters and non-fighters. They feature boxing rings, and the concept of these gyms is pretty straightforward – you train through boxing. 
Home Garage Gyms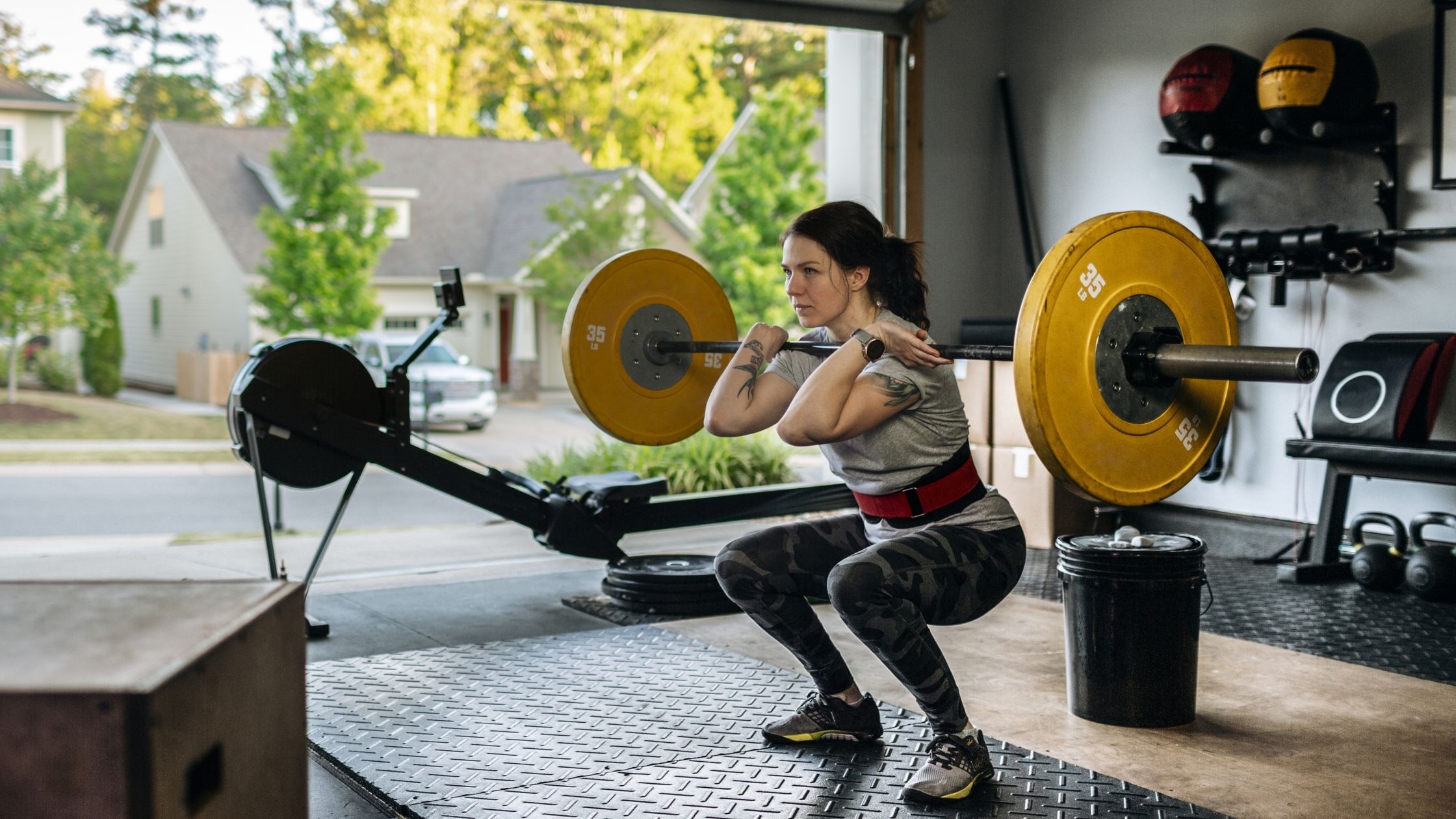 These are small-scale gyms that are built in a home's garage. They're usually built to work out alone or entertain a small group of fitness enthusiasts belonging to the same vicinity. They've got all the basic training and exercise equipment that one would need to get in shape.
Now that you know there are numerous types of gyms, you can choose which one you would like to join, depending on the extent of workout you wish to do and whether you want individual attention from the trainer. 
Gym Accessories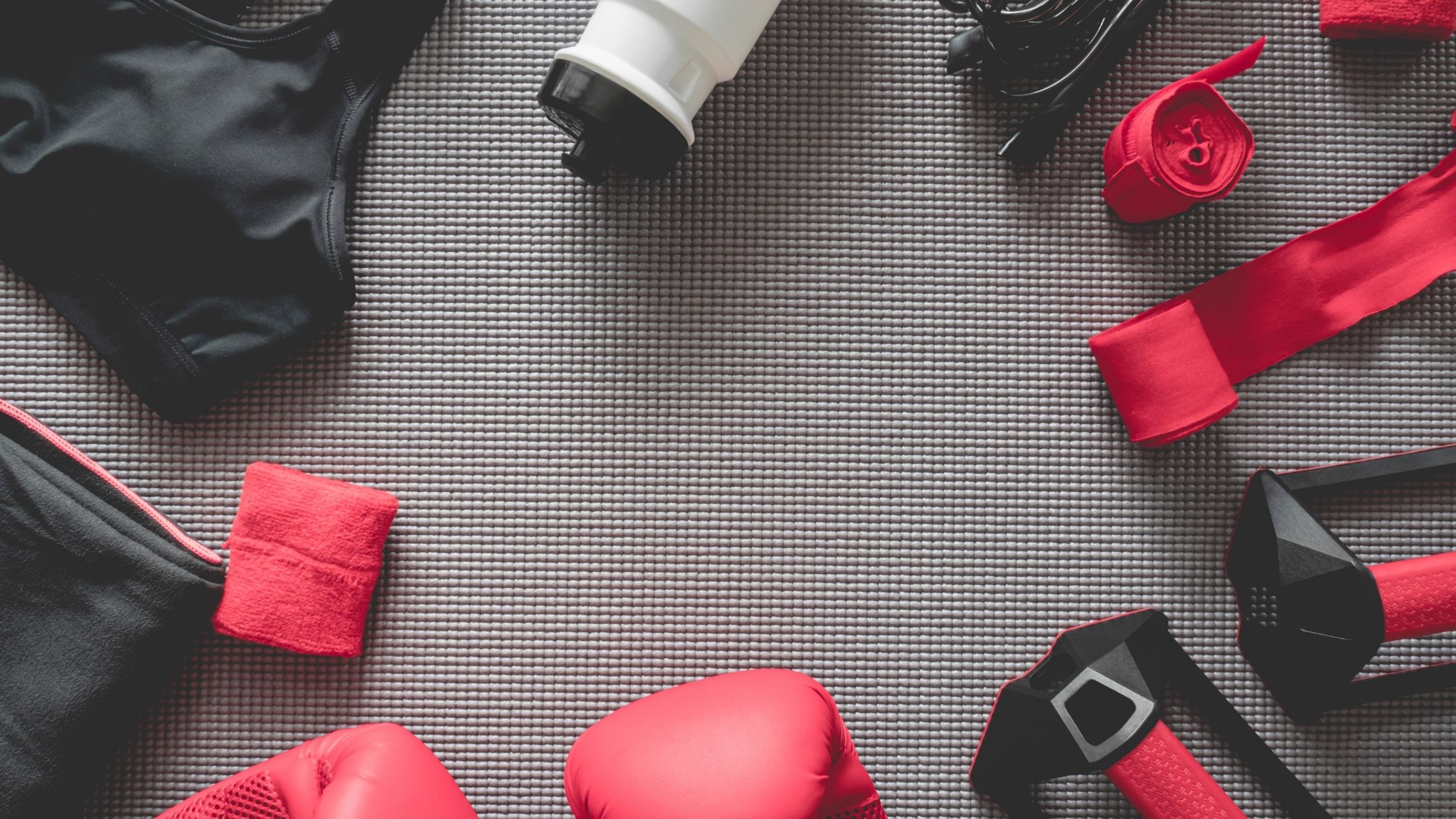 Owning certain gym accessories can make your time at the gym a lot more comfortable and even enjoyable. Let's have a look at some of the must-have gym accessories that you should get your hands on!
Exercise Mat
If you don't like the idea of using a shared exercise mat that may be contaminated with others' sweat and spit, you need to invest in an exercise mat that you can carry with you in your gym bag. Look for a gym mat that's soft and offers you a good grip.
Fitness Gloves
You're sure to have sweaty palms while you're working out. This can increase the chances of gym equipment slipping from your hands. Moreover, there's constant friction between your palms and gym equipment that can form calluses on your palms. To save yourself from all of these risks, invest in good fitness gloves.
Gym Bag
Of course, you'll need a gym bag to keep an extra pair of clothes, your water bottle, shower gel, towel, and other gym accessories. Invest in a good quality bag with soft shoulder straps so that carrying the gym bag doesn't feel like a task!
Water Bottle
You'll feel thirsty while working out due to profuse sweating. However, going to the water dispenser every time would only break the temperament. To make sure you do full justice to your time at the gym, carry a water bottle with you so that you don't have to get up every time you want to drink water.
Frequently Asked Questions about Types of Gyms
What is the best type of gym?
The best type of gym varies with the type of gym that's suitable for you. A gym that's the best for your colleague may not be the best for you. The fitness level, physique, and stamina of every individual are different. Therefore, the best type of gym for you will be the one that offers you all the training and facilities that suit your fitness level.
How do I choose a gym?
Consider the following factors before you choose a gym:
Timings 

Location

Training options

Facilities

Perks and privileges

Price 
Is the gym a waste of time?
If you don't go to the gym as often as you should and don't follow the suggested workout routine, the gym is definitely a waste of time. It's only worth the money if you're willing to really work on your fitness.
Why are gyms so expensive?
Gyms are expensive for obvious reasons. They provide you with all the fitness equipment that you need to work out, a dedicated space to enjoy your time working out, and professional training sessions and classes from fitness trainers. All of this comes at a cost.
Conclusion on Types of Gyms
You should sign up for a gym if you're conscious about your fitness and physique. Going to a gym would offer plenty of benefits for you only if you choose the right type of gym that offers equipment and training that suits you. So, look around, visit different gyms and then make up your mind. Most importantly – keep yourself motivated!